Is the Lexham English Bible a Trustworthy Bible?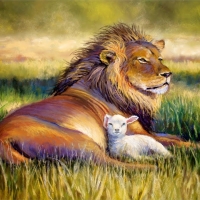 If you found out the Bible you are using removed Christ from scripture how would you feel? Duped? Mislead? Deceived? The Deceiver and AntiChist is hard at work.
Let's visit the scripture in question:
"and Jesus healed many who had various diseases. He also drove out many demons, but he would not let the demons speak because they knew who he was." Mark 1:34 LEB
Let's take alook at the Greek Translation:
Did you see "to be Christ." was removed from this inspired scripture? To be fair, it seems that ALMOST ALL of the Bibles on Biblehub removed CHRIST from the scripture.
Let's give Credit to Bibles whom gave witness to the Christ.
And He healed many having badly of various diseases, and He cast out many demons. And He did not permit the demons to speak because they knew Him to be Christ.
And He healed many that were sick with many kinds of diseases, and cast out many demons; and He did not permit the demons to speak, because they knew Him [to be the Christ].
We originate with God. Whoever comes to know God listens to us; whoever does not originate with God does not listen to us. By this we distinguish the inspired statement of truth from the inspired statement of error. (1 John 4:6)
As the Last Days of Satan's System of things come to the end. Christians can expect Satan and his hordes to mount ficious attacks as they did when they burned people at a starous for translating and reading the Bible.
Who is the liar but the one who denies that Jesus is the Christ? This is the antichrist, the one who denies the Father and the Son. (1 John 2:22) Only the anitchrist would remove CHRIST from scripture. So be careful from those who support Satan's tatics. The demons are upset and I aim to stir up that hornets nest and expel them.
"For Many Deceivers have gone out into the world, those not acknowledging Jesus Christ as coming in the flesh. This is the Deceiver and the Antichrist. (2 John 1:7)
Comments