How to help trinitarians leave the trinity cult and accept Jesus as Christ and Lord.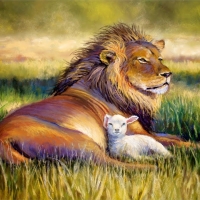 BroRando
Posts: 496
Information is key. Ask the trintarian to post his belief. Most will refuse to post the trinity doctrine that they beleive in because it is easi;y discredit by scripture. But if they do, you can point to scriptures like (Matthew 16:16).
A good numbr of trinitarians believe that the trinity is inspired of God. Ask, what scripture is the trinity in. Most will throw up several scriptures. Usually something... well anything to do with (3). You can easily compare their trinity doctrine to scripture. If the person refuses to show his trinity doctrine, then you are dealing with someone who is decptive and only seeking to stumble you. So please be careful.
Jesus Christ stated that in the time of the end, "The Son of man will send his angels, and they will collect out from his Kingdom all things that cause stumbling and people who practice lawlessness, and they will pitch them into the fiery furnace. There is where their weeping and the gnashing of their teeth will be." (Matthew 13:41-42)
So time is of the essence... it will take some work since most tend to be brainwashed in seeing things that are not really in the Bible. The trinity replaces Jesus Christ for salvation, so don't be surprised when they reject the blood and body of Christ. Simply find some good info on exposing the pagan doctrine.
Tagged: