Figures of Speech Used in the Bible .... is that Greek to many ??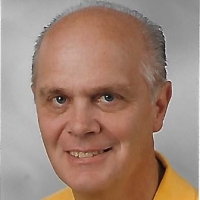 Wolfgang
Posts: 3,675
After the discussion about learning Greek in order to be able to read NT in Greek, I thought about a different topic that relates to reading and properly understanding the Scriptures (independent of whether one reads texts in a biblical language or in a modern day language translation: That topic is the matter of understanding the Scriptures correctly in connection with recognizing and understanding figures of speech used in the Bible texts.
It should be obvious that not understanding the use of figures of speech correctly will result in a false understanding of what the author actually intended to communicate and thus a false interpretation. Consider the following simple illustration from a sample in modern day English: When you read a statement in a story that reads ".... so and so was pulling someone's leg", what do you understand?? What is meant? Is this expression part of a figure of speech or is it an expression that is meant literally?
Also note carefully: Whether a text involves a figure of speech or is meant literally is determined by the author, NOT by the reader!! The true meaning of the expression in the statement is NOT up to the reader! But, if the reader wants to correctly understand the author's statement, the reader must correctly identify a figure of speech if an author used one,, else he would produce a false understanding; same holds true the other way around, if figurative use is interpreted into the statement when the author meant it literally.
Same need to carefully observe figures of speech, etc. exists when reading the Biblical texts, where quite many different types of figures of speech are used.