Do Christians and Muslims worship the same God?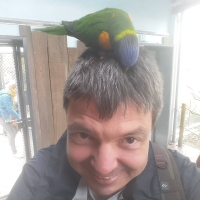 Jan
Posts: 292
This question has caused some controversy recently.
https://www.theguardian.com/us-news/2016/feb/07/wheaton-christian-college-professor-larycia-hawkins-muslims-worship-same-god
Here are my thoughts.
Most Muslim background believers (MBB) I have talked to consider YHWH and Allah the same God, whereas most Christians I have talked to don't consider them to be the same. Since MBB know both worlds, and have worshipped both Allah and YHWH, I'm giving them the benefit of the doubt, and consider that YHWH and Allah might be the same. Of course truth is not defined by that, so it requires further investigation.
So what does it means to "worship the same God"? Since there is only one God, we must investigate what it means when two "gods" are the same. And I don't think there's a universal definition of that to which everyone agrees. And depending of the definition, the answer to the original question varies.
In the sense that God is the one uncreated Creator, of course he is the same God in Judaism, Christianity and Islam. When someone worships Him, we can be sure that the worship and prayers arrive at the same address (in the heavenly throne room). Just the same as if I write a letter to the POTUS and another letter to Donald Trump. Both letters arrive at the same address at the White House.
So are Donald Trump and The POTUS the same? Again, that depends. It is not a universal definition that the POTUS is Donald Trump. For example, I could say that I once waved at the POTUS and he waved back at me, which would be true, in spite of me having never seen Donald Trump in real life. (Fact is, I waved at Bill Clinton, and he waved back at me.)
And in that sense, YHWH and Allah are not the same god. When Muslims say that Muhammad received the Quran from Allah, then that's not the same god as YHWH. Because YHWH never revealed the Quran to Muhammad. Or when the Muslims say that Allah does not have a son, then that's not the same god as YHWH, whose son is Jesus Christ.
Tagged: