False trinitarians : Dangerous Falsehoods They Teach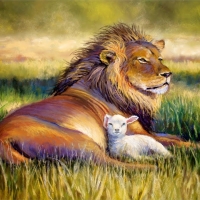 BroRando
Posts: 496
I fought the trinity doctrine for a major part of life. Like Catholic priests over the last 1900 years fleecing their flocks. Even Jesus called his opposition names like, serpents, snakes, offspring of vipers, and hyprocrites. (Matthew 23:33) to list just one scripture.
Hell is not eternal, there is a reseurrection, where do they come from? "And the sea gave up the dead which were in it; and death and hell delivered up the dead which were in them: and they were judged every man according to their works." (Rev 20:13 KJV)
By sayiny Hell is eternal is to deny the POWER and AUTHORITY of Jesus Christ. This just one of many falsehoods that trinitirans teach against the Resurrection of Jesus Christ.
Many trinitarians teach a false gospel that Jesus and the evil really never died and went to heaven, but didn't Jesus die and then resurrected three days later? They often twist Luke 23:43 as proof.
"But if there be no resurrection of the dead, then is Christ not risen:" 1 Corinthians 15:13 KJV