Cult Terms used by JW's (Jehovah's Witnesses)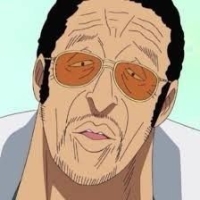 Truth
Posts: 421
What Terminology Is Used by Jehovah's Witnesses?
Disfellowshipping or Shunning
Punishment for disobedience of Watchtower rules and regulations resulting in excommunication. Baptized members who are disfellowshipped are no longer allowed to talk with current members—including in most cases even family members.
Faithful and Wise Servant (Matthew 24:45)
Originally referring to Charles Taze Russell, now referring to the remnant of the 144,000 or "anointed class"/"Little Flock" including the "Governing Body" of Jehovah's Witnesses.
Faithful and Discreet Slave
Another term for the "Faithful and Wise Servant."
Great Crowd
The great crowd are the non-anointed faithful, including those who survive Armageddon. These are also known as the "other sheep," and they make up the vast majority of Jehovah's Witnesses who will not live in heaven but hope to be able to inhabit the restored "Paradise Earth."
Governing Body
A group of fewer than 25 men of the anointed class or "Faithful and Discreet Slave" who historically established the Watchtower's policies and beliefs and direct its publications.
Jehovah
The only true name for God. (The Trinity is considered a false doctrine.)
Kingdom Hall
The local meeting place where Jehovah's Witnesses receive instruction.
"Little Flock" Anointed Class Heavenly Class
The elite group of 144,000 who will live in heaven and reign with Christ. This group is believed to be the Spiritual Israel as the prophecies of the Old and New Testaments are being fulfilled through them.
Memorial Meal
One large, annual meeting scheduled at Passover time (Nisan 14 of the Jewish calendar), which is the only time the Lord's Supper is observed. Only the remnant of the 144,000 "anointed" can partake of the bread and wine—currently fewer than 9,000.
The Society
The informal name Jehovah's Witnesses use for the Watchtower Bible and Tract Society (WTBS), which is directed by the "Governing Body."
The Truth
Knowledge available only to Jehovah's Witnesses and learned only through The Watchtower.
Spiritual Israel
All of the 144,000 Jehovah's Witnesses in the Heavenly Class, which first began among Jesus' disciples. That number was completed in the 1930s. The acting president announced that the enlightenment he received from Jehovah was that "other sheep" that were "not of this fold" would be candidates to inherit "Paradise Earth," provided they remain faithful and "come to Jehovah's organization for salvation."
- From June Hunt
Tagged: